All about our company
Wenzhou I-Trust Leather Products. is located in the famous city - Wenzhou - which has most active economy and is biggest manufactural center in mainland China.It is famous for synthetic leather in the world,and special for import & export business under the admission of MINISTRY OF FOREIGN TRADE AND ECONOMIC COOPERATION, China.
Our company deals with many kinds of leather products such as pu synthetic leather,pvc synthetic leather;patent leather,embossed leather,nubuck leather,crazy horse leather,shiny ,glitter,and so on. We also supply high quality leather.It is possible to meet USA/Europe requirement. Our factory has strict requirements for quality,Material,Process,QC term who is with very strict inspection method can guarantee the best quality of all our products shipped to our customers.The customer's requirements is the first important.
The ideal of our company: HIGH QUALITY,ON TIME DELIVERY,COMPETITIVE PRICES.
With our efficient and sincere work, we have establishined long term of business relationship with many countries worldwide including Germany,USA, UK, France, Italy, Russia, Japan, India, Australia, South Africa etc.
We are sincerely looking forward to receiving your enquiry, building a business relationship together with your company in the near future. When you come to us with your requirements for our products, we will reply to you as quickly as possible. We committed ourselves to provides high-quality competitive commodity and first class of service to our clients. Welcome to contact us for business and winning together.
We Are dedicated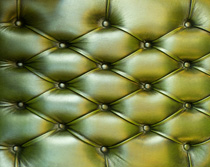 Patent leather PU leather
Embossed leather PVC leather
Nubuck leather Shoe leather
Glitter leather Sofa leather
Crazy horse Car leather
OUR NEWS
Our Customers | Our Partners
The Meeting of Shanghai Riverview hotel | Our Boss with our Germany Customer | 14 Nov. 2012
The 16th China (Wenzhou) Int'l Leather,Shoe Material Fair | 26 Aug.-28 Aug. 2011
The Company Office